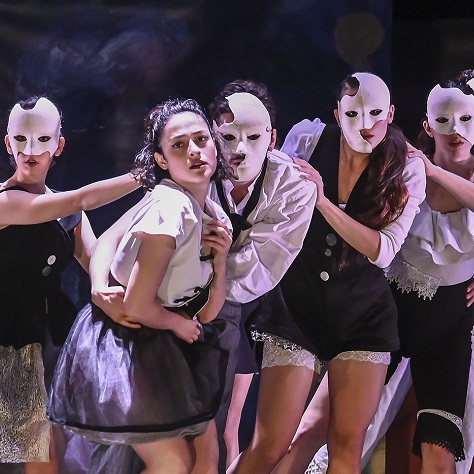 Performed by Kibbutz Contemporary Dance Company's Second Company (KCDC 2)
** A Performance For The Entire Family **
Anyone can look up to the horizon and see that you dream is waiting for you and all you have to do is realize it.
This new work is about a girl's dream based on 'memory crumbs' and experiences over the years.
The hidden process becomes visible, similar to reality when it is finally transported and accepted.
Immediately after the show 'More Than Crumbs – Let's Dance'
there is an energetic and interactive dance workshop with a variety of styles and rhythmic music.
KCDC 2 company dancers, together with the audience, share a special dance experience;
Providing a real break from the outside world and a glimpse into a new world that is all about dance!
Artistic Director: Rami Be'er
Choreographer: Danny Eshel
Costume Design: Tut Herbet
Song 'Your Imagination' Written by: Alon Shazar
---
---