3 Upcoming International 'Dance Journey' Program Open Auditions That You Shouldn't Miss
We have been on the America Tour for this past month. What an incredible experience! Panama City, Mexico City, Atlanta, Dallas, Cali, Bogota, and now Medellin. Lima is our last stop. We've met so many beautiful people that we don't want the tour to end.
One of our greatest pleasures when touring is to also hold Open Auditions, meet friendly people and discover new talents for the Int'l 'Dance Journey' Study Abroad Program, where aspiring dancers and students can join us in the International Dance Village for a semester or for a full academic year to deepen and improve their dance practice with the best teachers, dancers, and choreographers.
The auditions for the Dance Journey program consist of ballet (warm-up) and company repertoire. There is no need to prepare a solo piece, so less stress for you. Once accepted, you will be able to choose if you want to attend the 5-month or the 10-month program and reserve your spot.
Some rocking pictures with the incredibly passionate dancers from Mexico City and Atlanta Open Auditions.
Mexico City. Thanks for the picture @astro_nicolere (Instagram)
Atlanta, Georgia, USA. Thanks for the photos, Kennesaw State University Department of Dance.
At the Dance Journey program, you will study KCDC repertoire, ballet, modern, contemporary, Gaga, improvisation, composition & choreography with Kibbutz Contemporary Dance Company own choreographers and dancers.
Ballet (160 Hours)
Modern Dance (100 Hours)
Repertoire (300 Hours)
Floor Work (40 Hours)
Release Technique (40 Hours)
Body Conditioning & Physical Awareness (40 Hours)
Improvisation (40 Hours)
Introduction to Choreography (50 Hours)
Original Choreography & Composition
Beginning Modern Hebrew Language (60 Hours)
History & Culture of Israel (30 Hours)
Ethnic Diversity (30 Hours)
Volunteering & Community Outreach (40 Hours)
You will live and share your dance experiences with young dancers from all the corners of the world in the heart of Kibbutz Contemporary Dance Company, the International Dance Village.
And yes, you will also have a lot of fun at Dance Village and in the trips to the Dead Sea, Masada, Jerusalem, & much more!
You can read a lot more about what other Dance Journey dancers have to say about their experience here.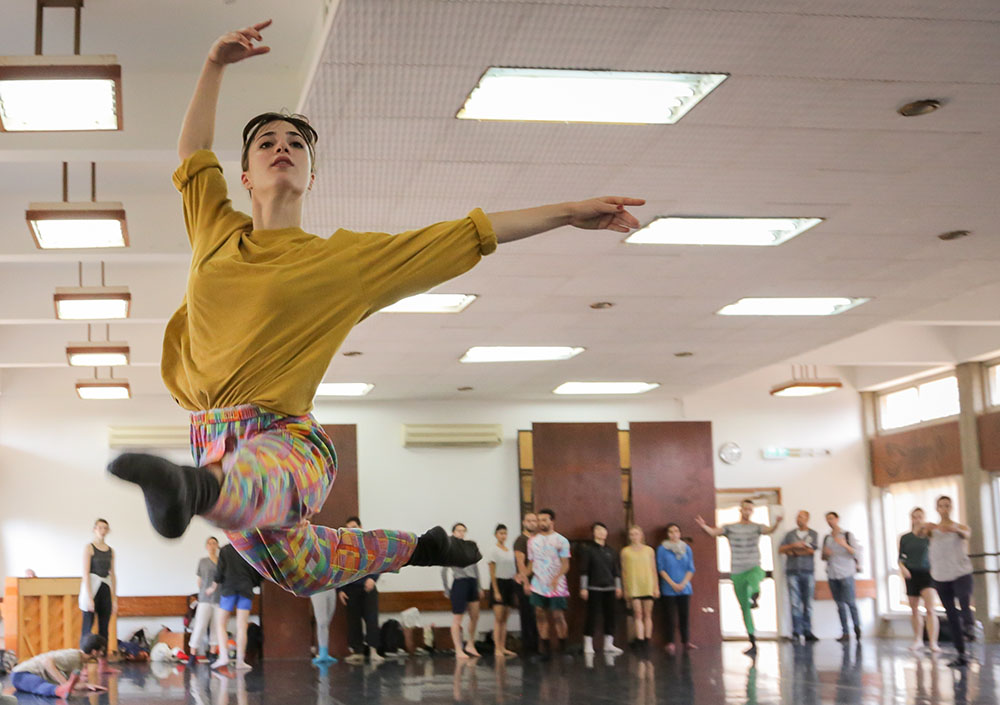 If you can't attend our open auditions live, you can always send us your video audition and we'll carefully revise it and let you know the result. It should be a 3-minute video that shows you at your highest level and displays your technical abilities and skills as a dancer.  Your video should include ballet exercises from the bar, center and corner.  Make sure that the center exercise includes an adagio and a pirouette exercise from the corner as well as a grand allegro exercise.  In addition, include a modern exercise that shows your technique and improvisation in space
Check out our upcoming Open Auditions around the world and register for the one you want.
Berlin – 2nd February 2018
London – 3rd February 2018
Amsterdam – 4th February 2018
We have just a few remaining spaces for our upcoming February 2018 program, so you can already send us an audition video today if you'd like to join this coming semester with us.
We can't wait to meet you at the Open Auditions in February! But if you feel like dancing, send your video audition right now!